Olds College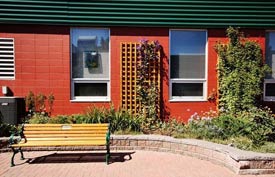 About Olds College
The Alberta Department of Agriculture founded the Olds School of Agriculture and Home Economics in 1913. It became Olds College in 1971 and became board-governed in 1978. Olds College current enrolment is 1500 full time students and, while most students come from the Western provinces, they have representation from a majority of provinces throughout the country.
Olds College is located in central Alberta, approximately 90 kilometres north of Calgary. It is located in one of the richest farming areas in Alberta, pro-
viding an ideal setting for agricultural and horticultural education.